The public workshop for presenting the Life-Euroturtles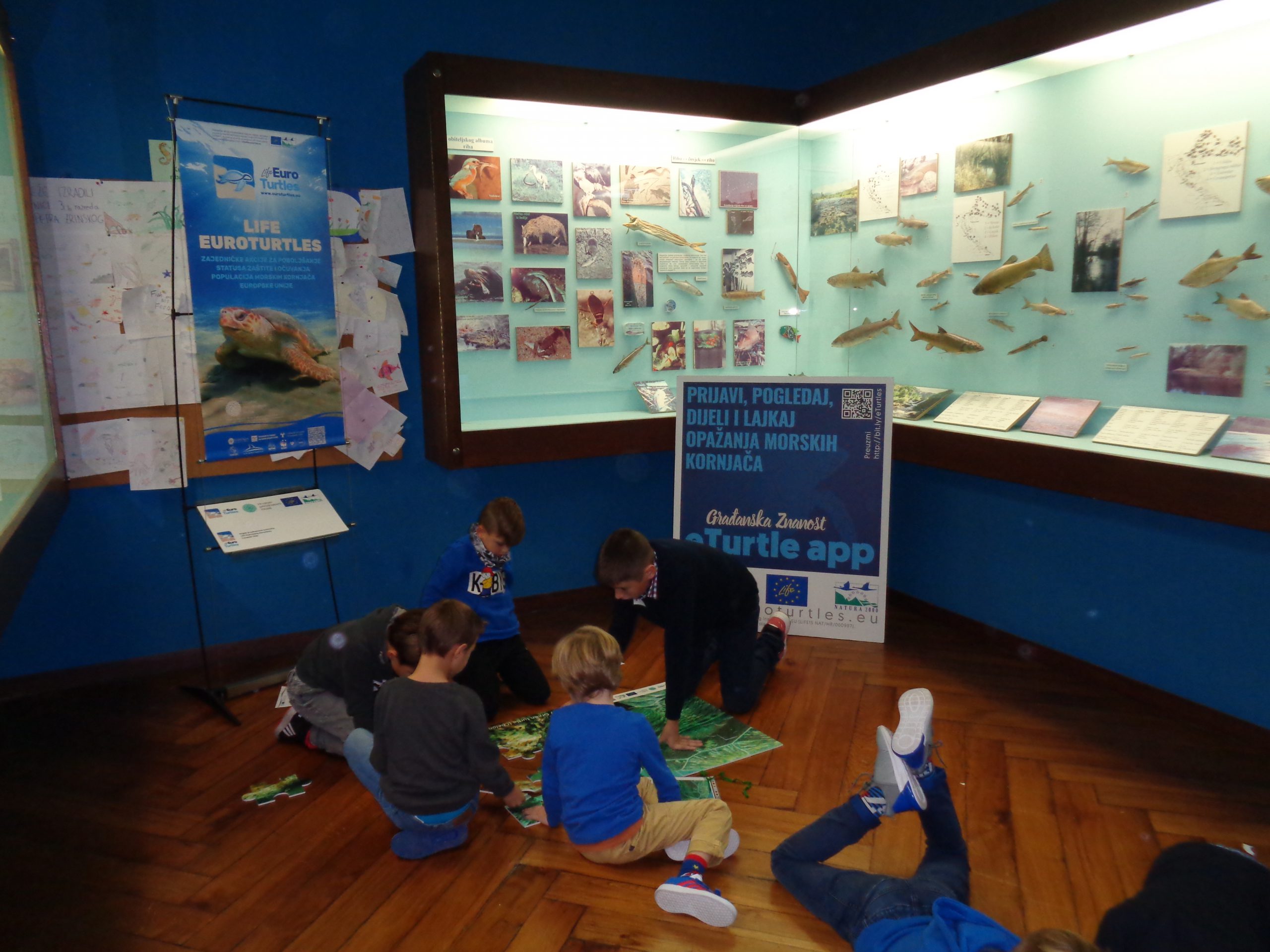 The aim of that  workshop was to educate  children about the sea turtles life, their biology and need for their protection. We gave them, stickers and other promotional material of the LIFE – Euroturtles Project about the protection of sea turtles in the Adriatic sea, to promote the project and the idea of nature protection.
The workshop was attendended by 17 children, from age 6 to 13.