World Sea Turtle Day 2021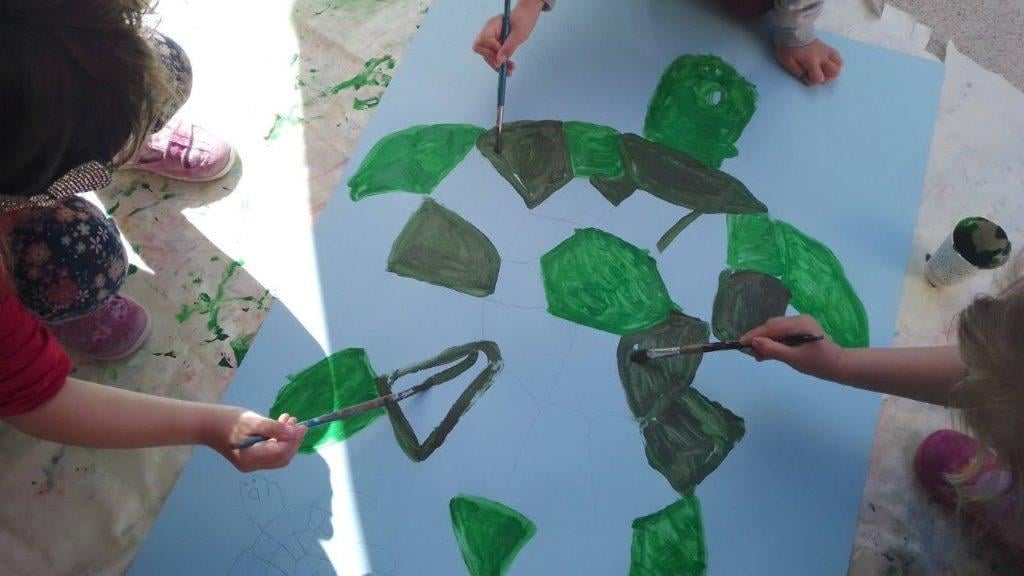 "Sea Turtles" project involved 17 children from the group "Owls" with whom educators Đana Harbaš Bikić and Martina Hribar for three weeks, through various activities, contributed to inform children to get to know sea turtles even better.
Children drew with tempera and pencils, made 3D models in clay and paper and made a giant cardboard turtle. In addition to creative work, children watched project video clips, educational cartoons about sea turtles life circles, listened to stories about their journey through our Adriatic Sea, read picture books, play jigsaw puzzles, etc. On World Sea ​​Turtles Day, a small exhibition for the parents was set up.
Workshop supervisor: Renata Brezinščak
Workshop associates: Đana Harbaš Bikić and Martina Hribar, kindergarten educators