13 sea turtle nests on Sicily have been found during 2017!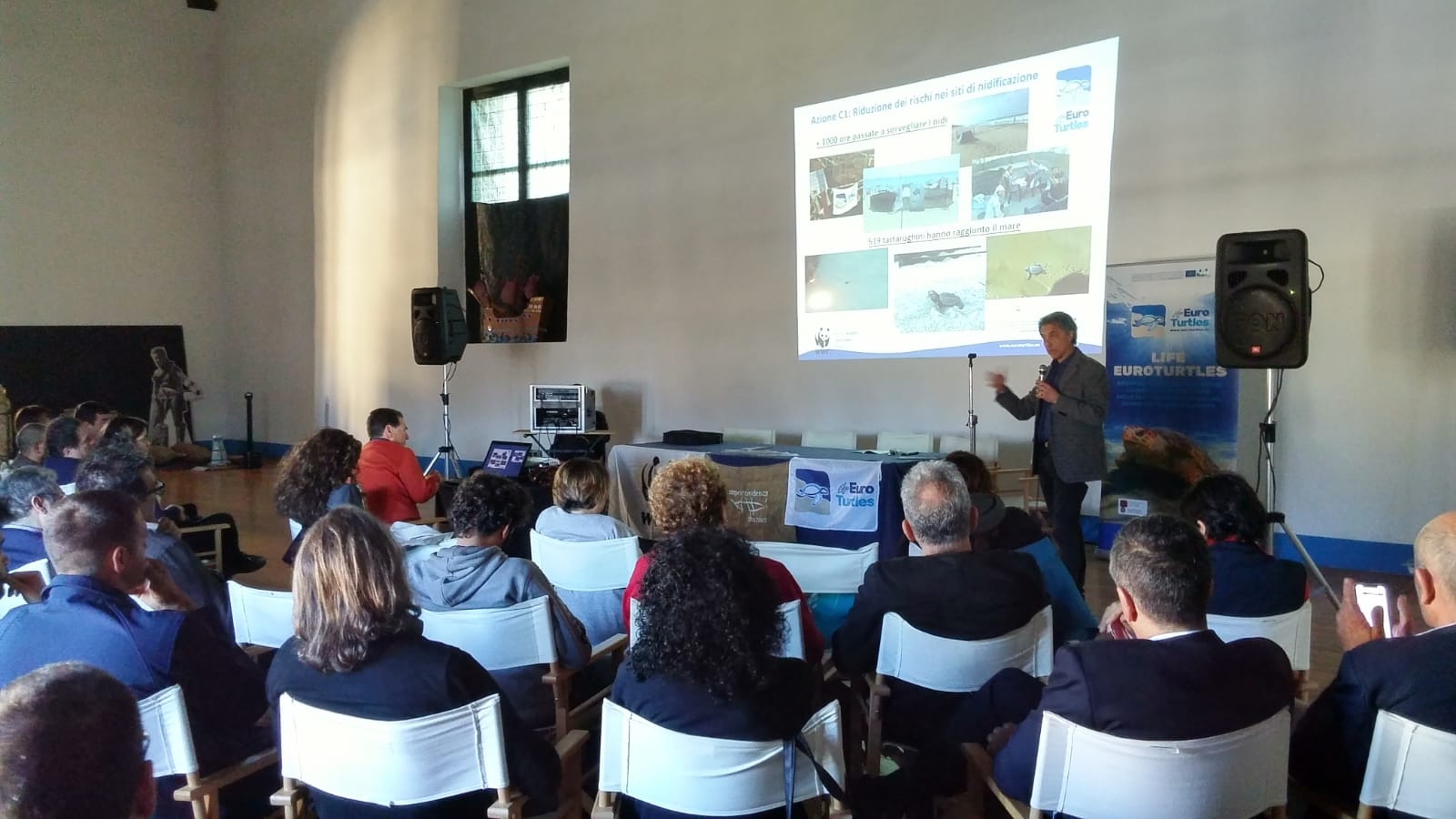 On April 6th in Palermo WWF Italy presented the first results of the monitoring activities for detecting sea turtles' nests during the summer 2017, in the Sicilians beaches of Siculiana, Torre Salsa and Vendicari.
In the Italian contest results were encouraging: 13 the nests in Sicily have been found, 3 in the province of Syracuse, 2 in the province of Ragusa, 2 in the province of Catania and 6 in the province of Agrigento. A total of 329 small turtles hatched of a total of 833 eggs laid. Four more nests were found on the Ionian coast of Mediterranean sea, in Basilicata and Puglia regions.
The activities involved almost 200 volunteers who gave support to specialised operators already present in the monitoring areas, with over 1500 km of beaches covered on foot in about 1700 hours.
The conference in Palermo was attended by experts, administrators and representatives of the environmental associations who jointly discussed possible synergies to improve the effectiveness of the policies of sea turtles conservation.