Injured Green Turtle "Eleftheria", treated and released back to the sea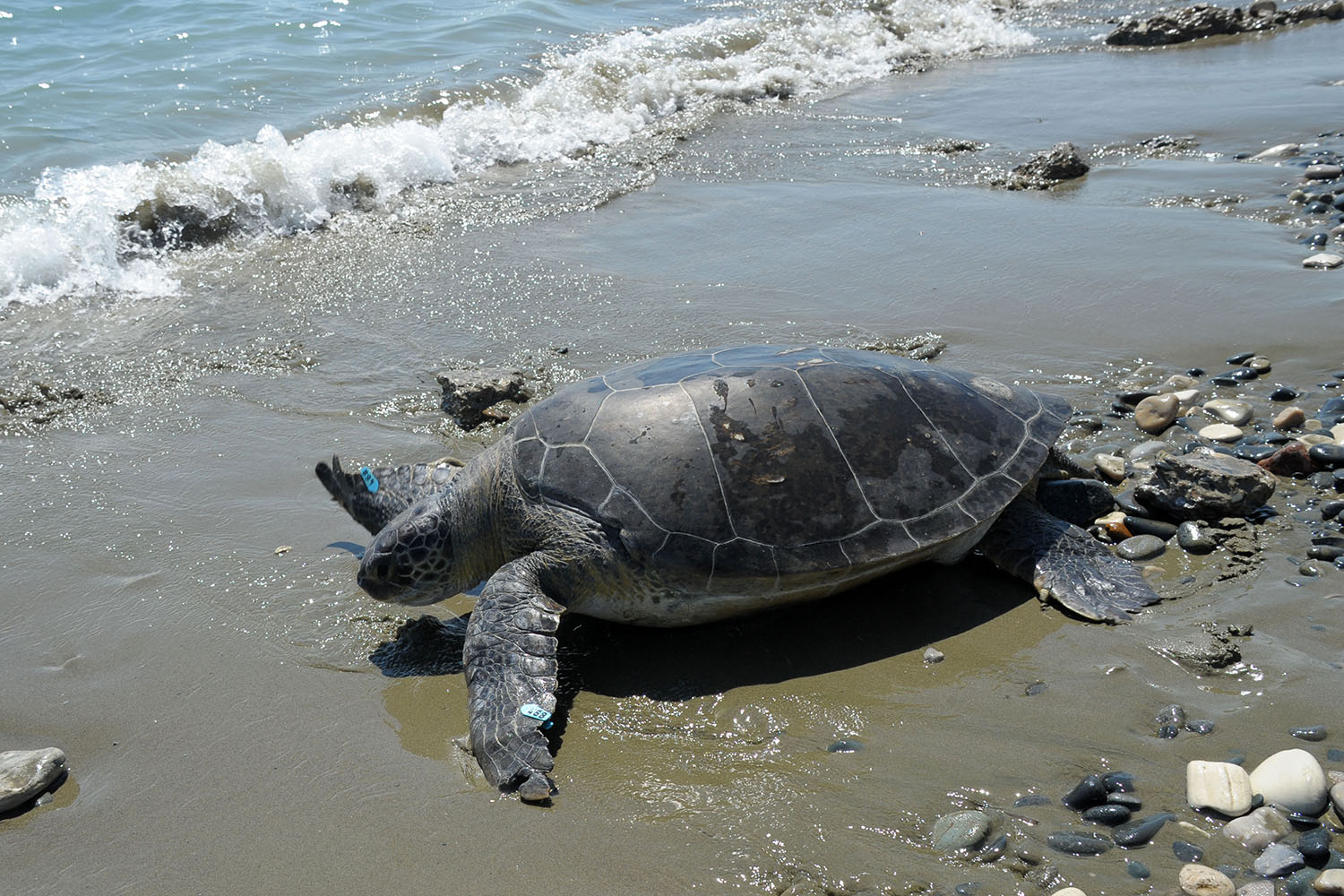 A green sea turtle (Chelonia mydas) that was found injured in Limassol last July was released back into the sea on Wednesday the 12th September 2018. The turtle, that was given the name 'Eleftheria' (Freedom), was successfully released into the sea at Larnaca in the presence of the Minister of Agriculture, Rural Development and Environment, Mr Costas Kadis.
"Eleftheria" is an adult female turtle. She is 83 cm long, 69 cm wide and weights around 68 Kg. She was found in Limassol on July 2 by members of the public. She appeared to have difficulty in moving and diving, and could not eat on her own. She was transferred immediately to the Cyprus Marine Aquaculture Research Center of the DFMR, which a part of it operates as a Rescue Centre for marine turtles. After two months of treatment and care, she had fully recovered and could swim, dive and eat without problem.
For contacts: Melina Marcou