Aerial survey in the Northern Adriatic successfully completed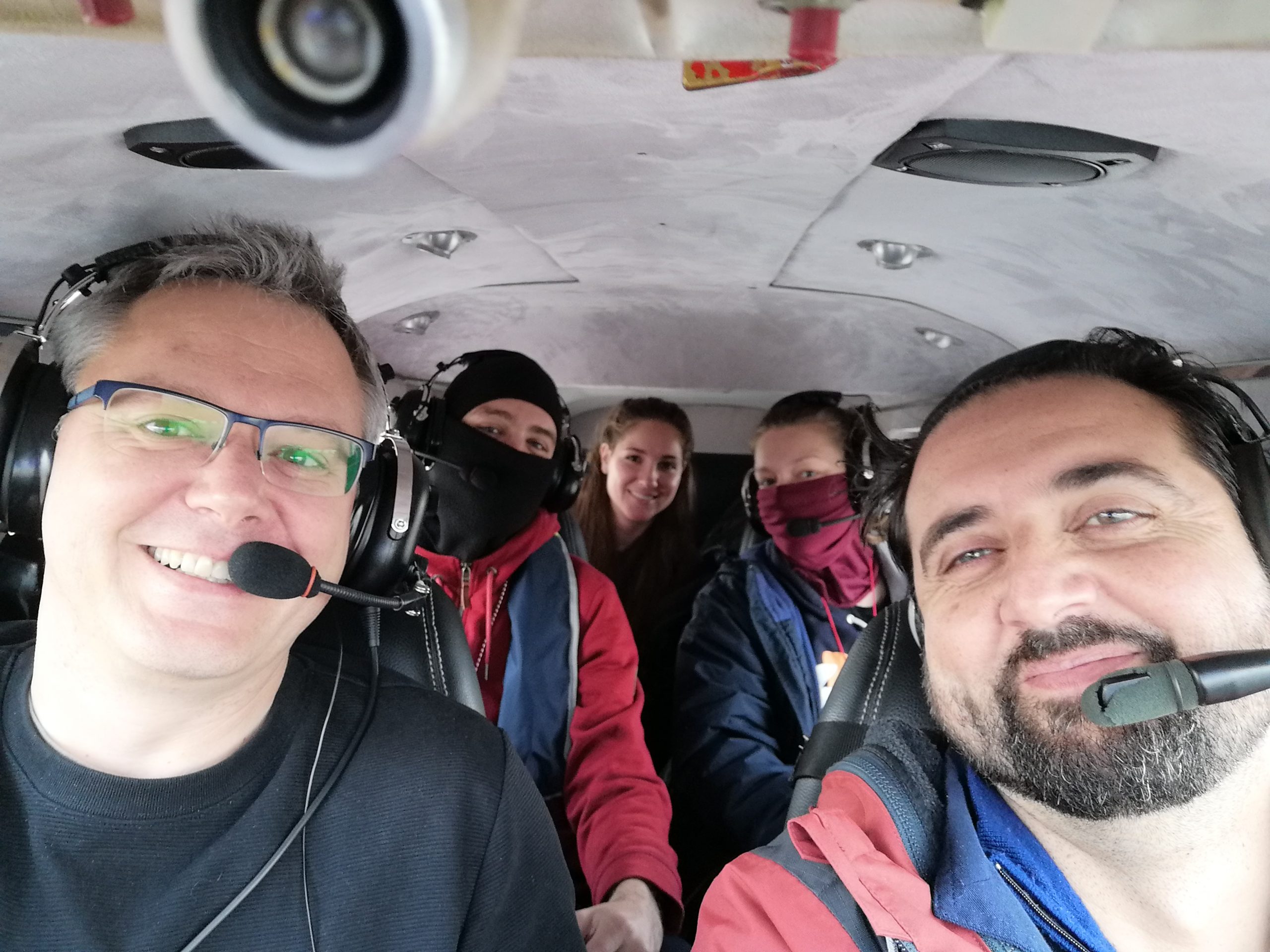 The team of researchers from the Croatian Natural History Museum and Blue World Institute assembled again to continue traversing the Adriatic Sea, focused on the surface and dedicated to spotting sea turtles, dolphins and other marine megafauna in spite of fog, wind, rain and other troubles the winter was throwing at us. Winter is a special time for sea turtles as well, as the water temperature is low and many animals choose a less active daily behaviour with long dives and less movement.
This time around, we covered a total of 2,846 km within 11 flights in the period from 07th January 2020 until 23rd of February 2020. We managed to spot 419 loggerhead sea turtles (Caretta caretta) and hundreds of other animals, most notably 47 sightings of bottlenose dolphins (Tursiops truncatus).
The results of the second part of the aerial survey will be appended to data collected in 2019. and will be used to aid the identification of areas of high density and importance for sea turtles that will translate into better conservation programmes.