Entangled sea turtle rescued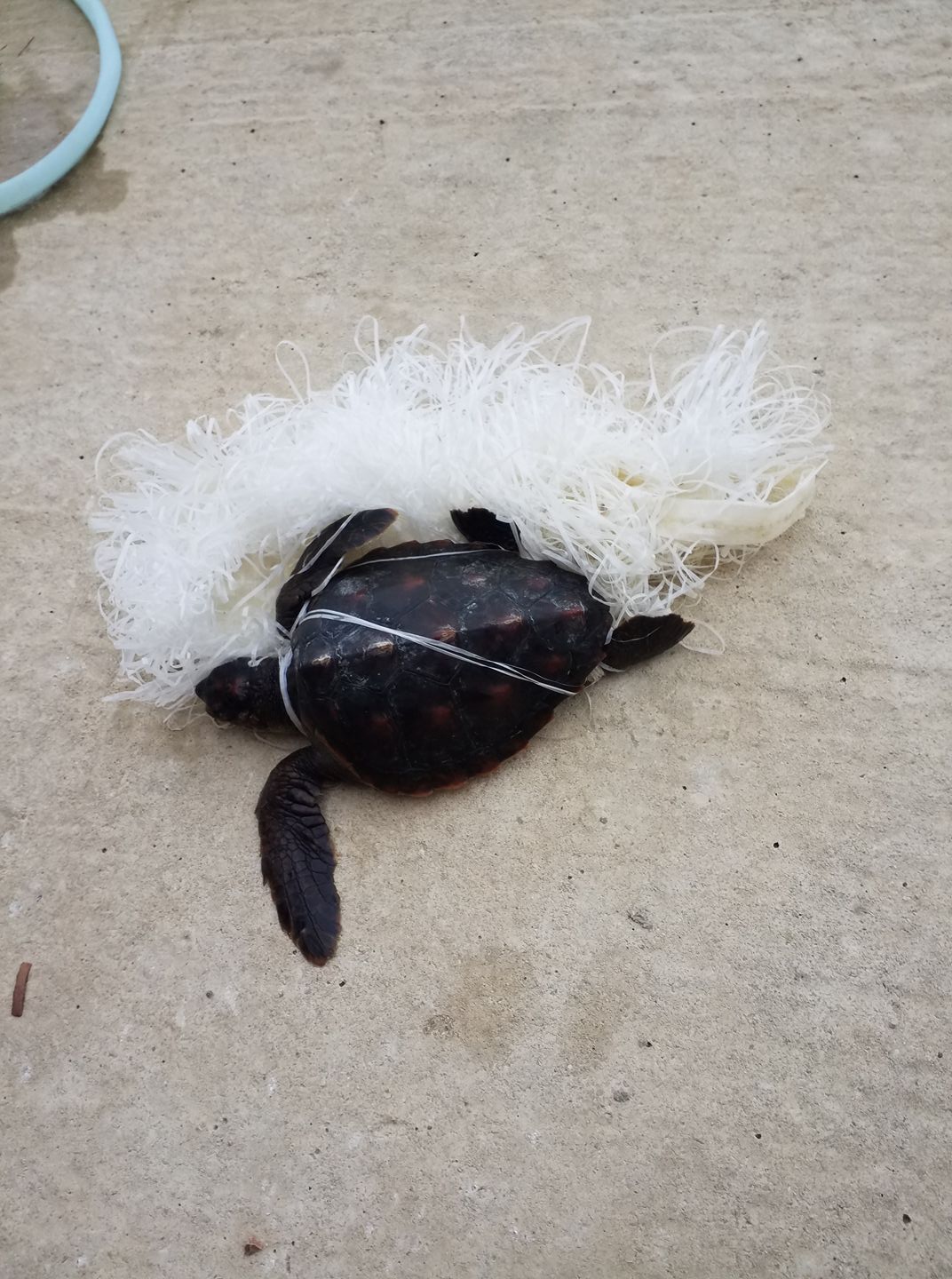 On Monday, 24th July 2017 Blue World Institute got the report on a young loggerhead sea turtle (Caretta caretta) entangled in plastic strings in Čikat bay, Mali Lošinj. Thanks to Mr. Mario Milošević, Mr. Luciano Milušić and Mr. Roberto Nikolić, who found the animal and rescued it, the turtle named Lucky remained on the observation in the Marine Turtle Rescue Centre in Mali Lošinj for two days. After the examination by the veterinarian dr.vet.med. Dubravko Devčić, this morning Lucky was allowed to be released back into the sea. We hope that its name will bring it more luck during the exploration of the sea!
Sea turtles are inhabiting the Earth for millions of years, but today they face a number of threats. Floating debris presents one of the most significant threats to sea turtles. Due to the resistance to degradation of synthetic materials, once discarded or lost, floating debris remain in the marine environment, with negative environmental impacts. Floating parts of abandoned rubbish entangle wildlife such as sea turtles. Unable to free themselves, it is easy for them to suffocate or die from exhaustion.
Therefore, let's change our behavior towards the environment to make the Adriatic a safe place for sea turtles and humans to coexist!
Blue World Institute is managing the Marine Turtle Rescue Centre in Mali Lošinj, opened as part of the NETCET project ("Network for the Conservation of Cetaceans and Sea Turtles in the Adriatic") funded by the European Union Instrument for Pre-Accession Assistance (IPA) Adriatic Cross-Border Cooperation (CBC) Programme. Marine Turtle Rescue Centre is located in Sunny bay in Mali Lošinj and it is intended for taking care of sea turtles with the aim of their rescue, treatment, recovery and return into nature.
In case of the encounter of an injured sea turtle, contact us at 00385 51 604 666 to increase the chances of recovery of the injured individuals of sea turtles by a prompt intervention and thereby to contribute to the protection of these strictly protected species.