Final event in Croatia and project closing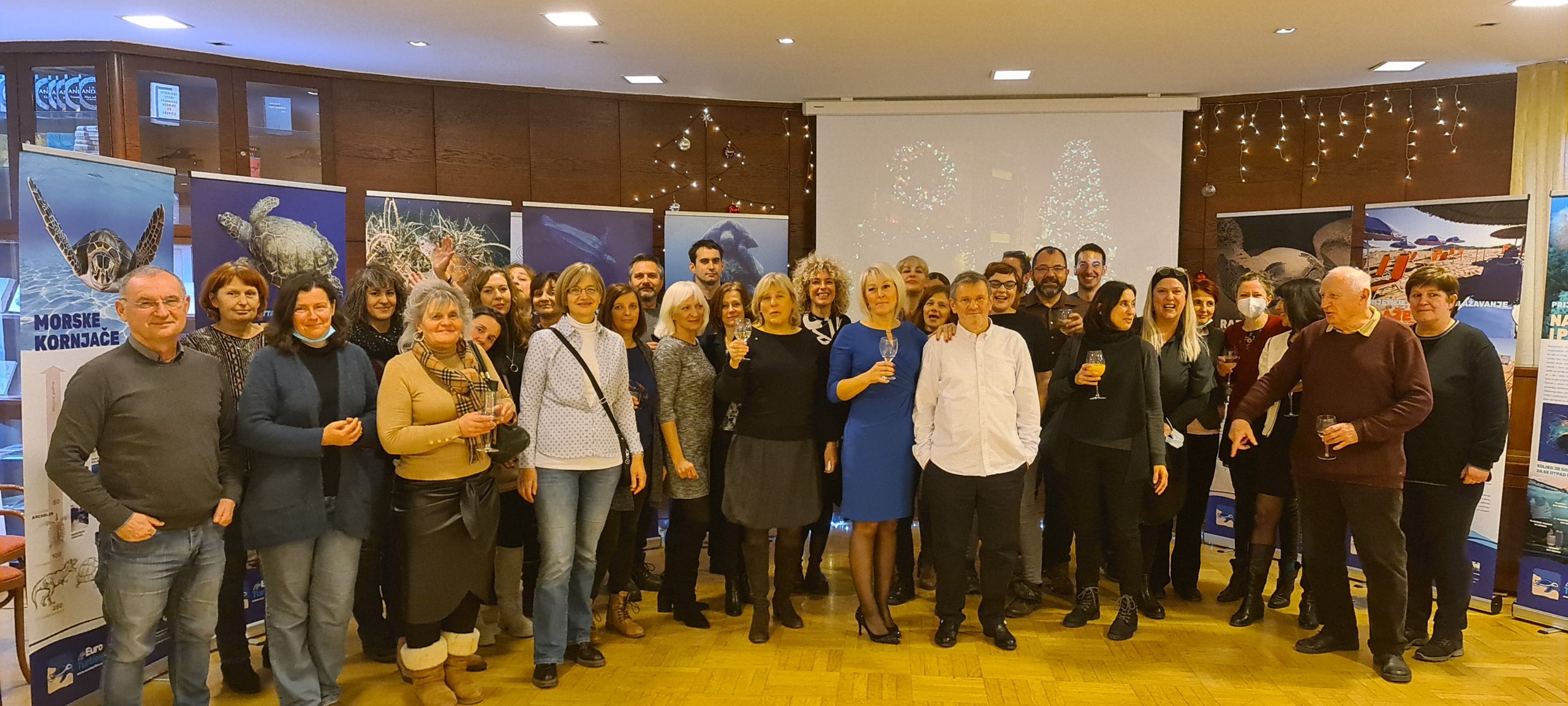 Croatian Natural History Museum organised final event in Croatia on 22.12.20021. Unfortunately, due to catastrophic earthquake that hit Zagreb, CNHM has been heavily damaged and we had to evacuate our building. Therefore, and because of COVID19 pandemic, we were unable to organise the final event on a larger scale in our building. Still, we wanted to wrap up the project with cheerful thoughts during this Christmas holidays.
We invited museum employees and our associates who we wanted to inform about our activities and successful project end. During the event we have presented project video and project exhibition. Museum director, prof. dr. Tatjana Vlahović congratulated the project team and partners for their hard work and success.