Final LIFE Euroturtles conference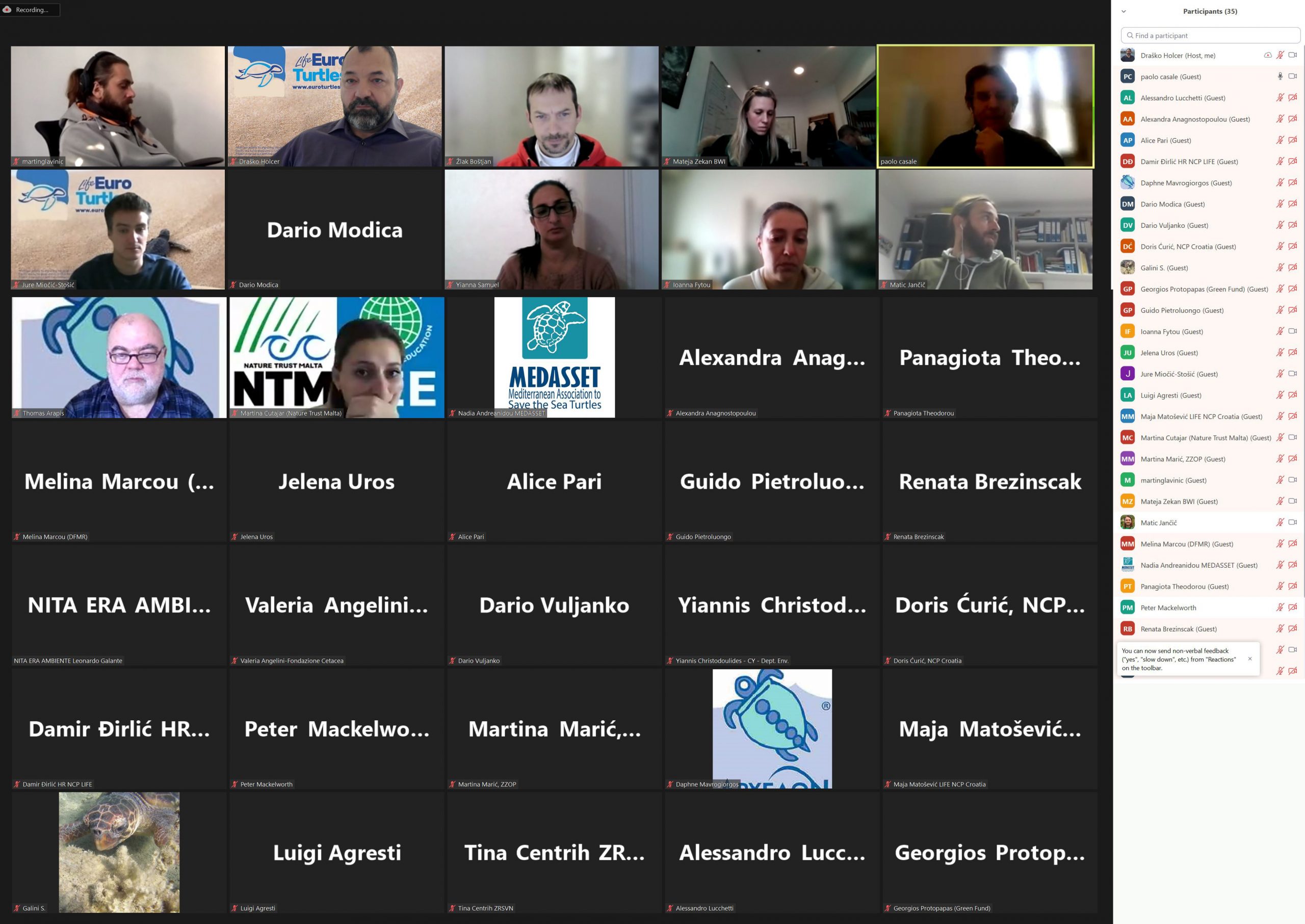 Croatian Natural History Museum and partners have organised LIFE Euroturtles final conference. The conference has unfortunately had to be organised on-line due to COVID19 pandemic.
The invited participants included relevant authorities and managers who have been invited to join a network of managers for sea turtle conservation through which they can exchange relevant information and best practice. Also, organisations who have been colaborating with LIFE Euroturtles or that have carried out similar conservation activities have been invited.
The conference started on 21. Dec. 2021. Dr. Draško Holcer, project coordinator opened the conference, thanked all the present participants and invited project partners to start with their presentations.
Partners presented impressive scale of activities that were carried out during the project. At the end there was a short discussion. Mr. Jure Miočić-Stošić and dr. Paolo Casale thanked all the participants and closed the conference.
You can check the conference on our youtube channel – LIFE Euroturtles final conference