Flying High in the Skies – Unmanned aerial vehicle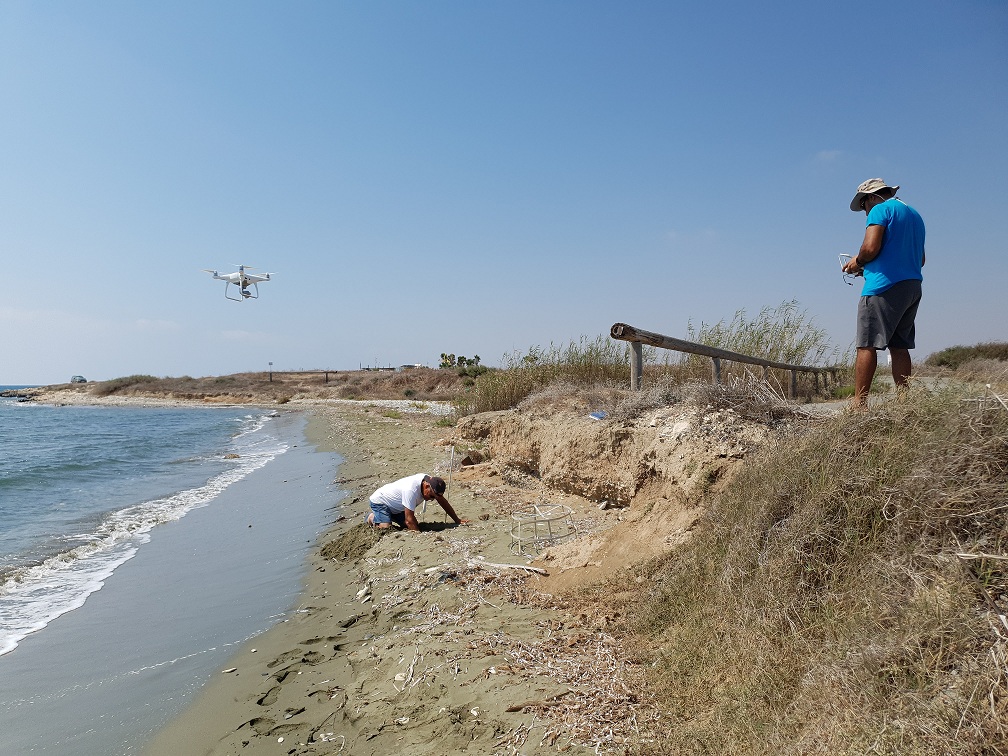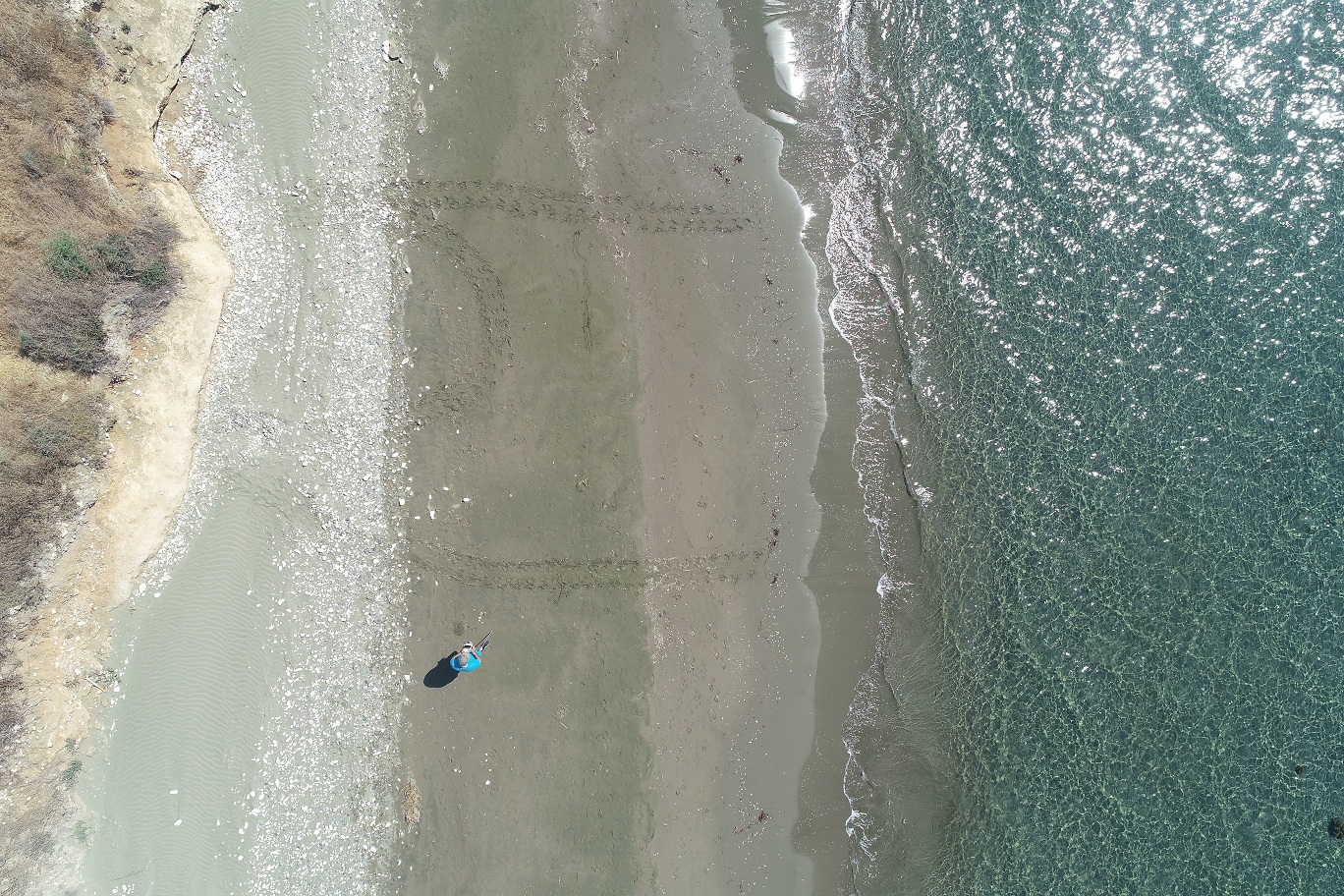 Tracks of turtles that probably came out to lay their eggs were detected with the DRONE and an on-site inspection followed. When a turtle nest was confirmed, it was then protected with the placement of protective cages along with the relevant information sign. The benefit of using the UAV is that it takes less time to locate a turtle nest, minimizing the effort and resources needed for this purpose. Furthermore high quality georeferenced orthomosaic maps and 3D maps of several beaches monitored within the LIFE EUROTURTLES project were created.
Moreover, the Drone was used during the opening of the hatched nests in order to visually record the process of data collection.