Postage stamps – LIFE Euroturtles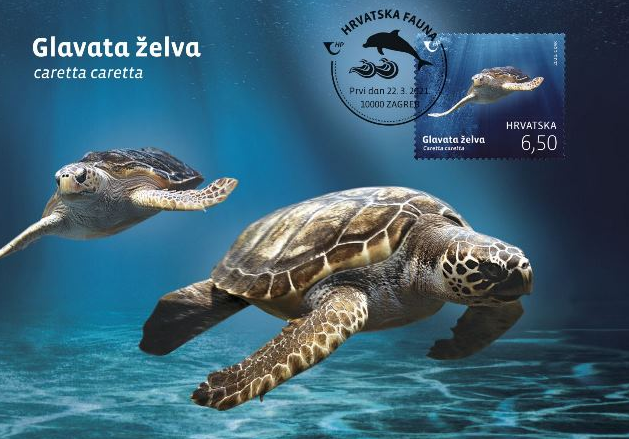 The leading project partner of the EU project Life Euroturtles, the Croatian Natural History Museum, in cooperation with the Croatian national postal operator – HR Pošta, published a commemorative postage stamp set with the motif of a loggerhead turtle. The set includes a postal sheet of 20 stamps with the project logo printed on the edge of the sheet, a brochure with the accompanying text and also a commemorative envelope on the first day (FDC).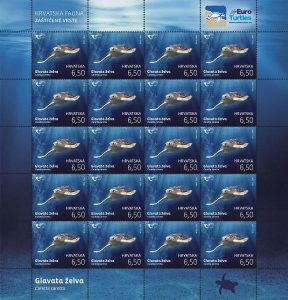 National postal operator published this special edition of postage stamps on the occasion of ending project – the first Mediterranean project for the research and conservation of sea turtles that connects the entire Mediterranean area of their residence with protective activities.
The stamp was presented to the public on March 22, 2021. The edition of this stamp is 50,000 pieces. The nominal price of the stamp is 6.5 HRK.