Sea turtle rescued from marine litter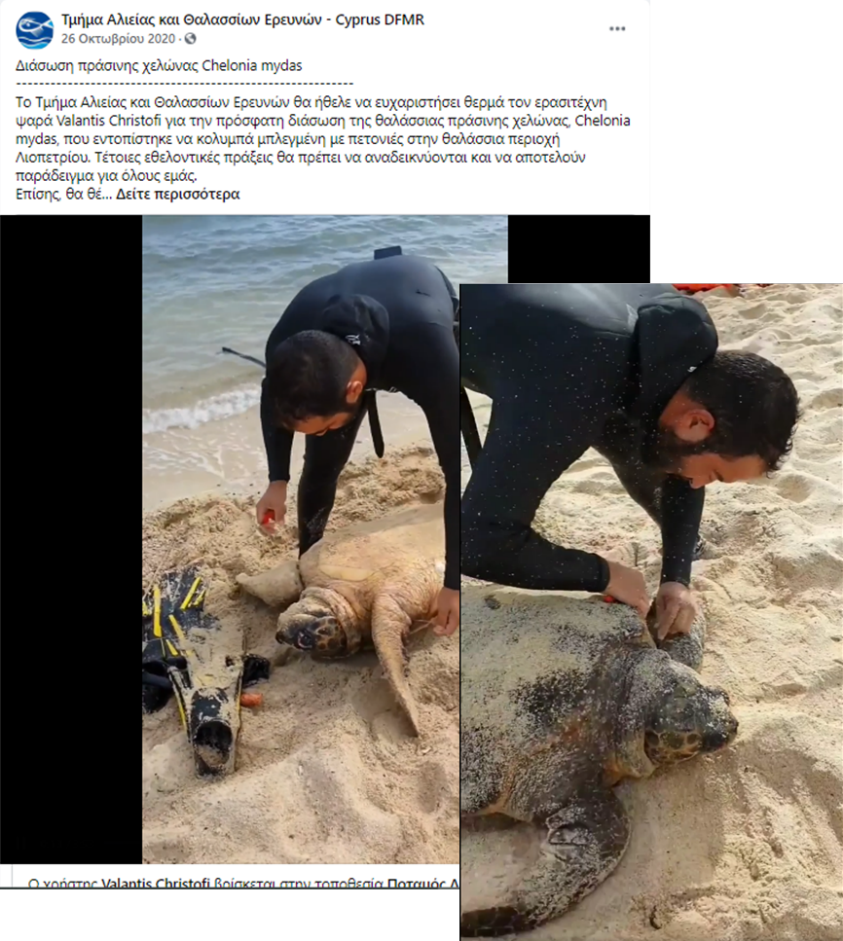 The Department of Fisheries and Marine Research would like to warmly thank the amateur fisherman Valantis Christofi for the recent rescue of the sea green turtle, Chelonia mydas, which was found swimming with fishing lines in the sea area of Liopetri. Such voluntary actions should be highlighted and set an example for all of us.
We would also like to inform the public that TATHE operates the Sea Turtle Rescue Center at the Cyprus Marine Aquaculture Research Center (MARC) located in Meneou. In addition, it collaborates with the Ocean Aquarium in Protaras for the treatment of injured and sick sea turtles.