eTurtle, a citizen science application promotion on Cyprus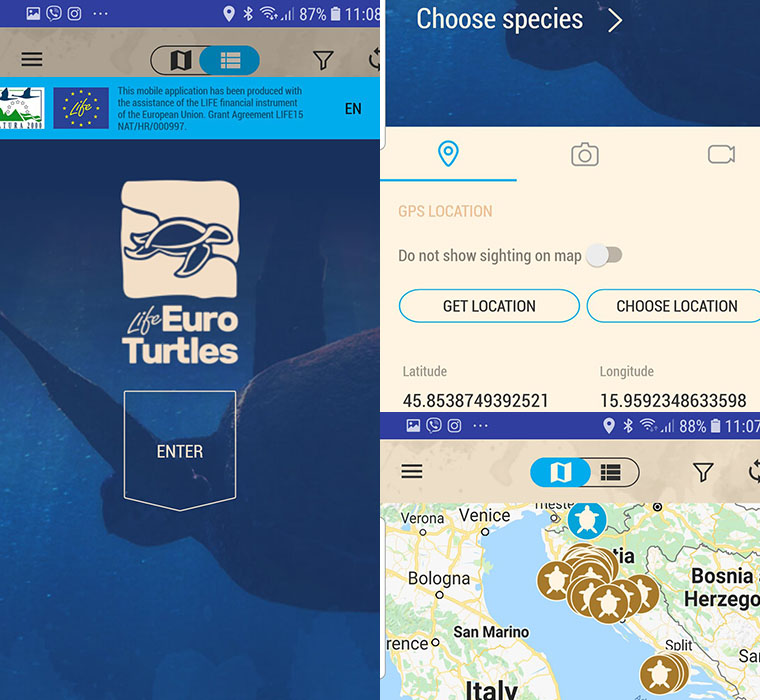 The Oceanographic Centre, University of Cyprus (OC-UCY) is encouraging the public in Cyprus to download a smartphone app aimed at collecting information on observations of sea turtles in the wild.
The app was developed by Croatian Natural History Museum and its partners in the LIFE Euroturtles project cofunded by the EU with the aim of improving the the conservation status of the Loggerhead and Green Turtle. It involves nine organisations from six Mediterranean countries.
The ultimate purpose of the application is to help improve the management and protection measures for the two species of sea turtles, Loggerhead (Caretta caretta) and Green (Chelonia mydas), which spawn in Cyprus and the rest of the Mediterranean and are considered as protected by the European Union through the Habitats Directive.