Fieldwork for the implementation of the project actions on Cyprus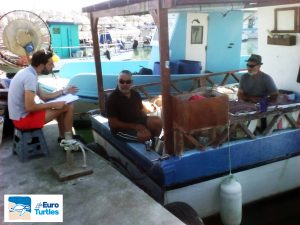 Venue: Polis Chrysochoy Bay.
Organizing partner (s): Oceanography Centre, University of Cyprus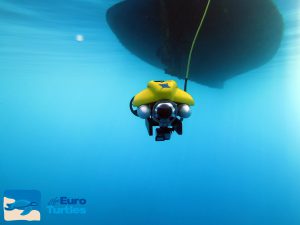 In the frame of the implementation of LIFE EUROTURTLES actions, Oceanography centre's stuff visited Latsi area on 24-26/07/2017. During the visit, an ROV (Remotely Operated Vehicle) was used in order to record the sea turtle foraging grounds in the Polis-Gialia Natura 2000 site (CY4000001) as well as identifying the possible location of abandoned fishing gears (ghost nets) that will be removed in next steps of the project. These records will be combined with the information from the interviews to the fishermen and divers that were also implemented during the field trip.
Ghost nets constitute a serious threat for sea turtles as well as for other marine organisms that could be traped in them and die.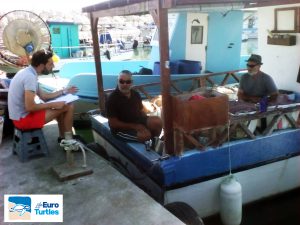 Interviews were given also by the tourists for recording their view on the sustainable economic development of the area based on the preservation of biological diversity. Moreover, the visitors of the area were also informed about the actions of LIFE EUROTURTLES.
ΑΝΑΚΟΙΝΩΣΗ ΤΥΠΟΥ-ΔΡΑΣΕΙΣ AΠΟ ΤΟ ΩΚ ΠΚ ΓΙΑ ΠΡΟΣΤΑΣΙΑ ΤΩΝ ΘΑΛΑΣΣΙΩΝ ΧΕΛΩΝΩΝ- 08.08.2017